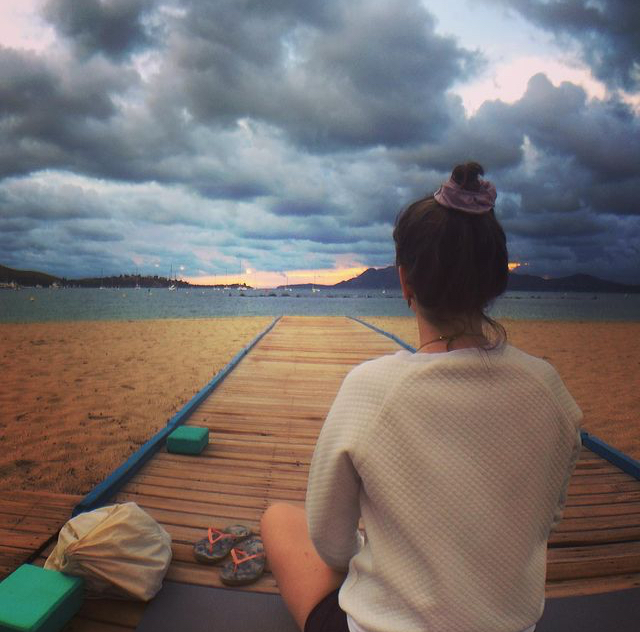 For as long as I can remember, I have been a creative person. As a little girl, I climbed out of my baby bed to put together my own outfit, and as a teenager I was regularly redecorating and rearranging my room. During my higher studies I opted to follow one of my passions, interior architecture, and I ended up in a typical interior-related sales job, which did not give me the pleasure and satisfaction my soul needed. To stay connected with my passions I have been writing blog posts on 'mellowantsmore'.
Before I continue to share my experience with you, a short introduction: I'm a young woman from Belgium nicknamed Mello and I'm a 34-year-old single girl.  I came to a crossroads in my life where I felt my job was no longer giving me the satisfaction I was silently craving for, and as a result did a lot of self-reflection. To reignite my inner flame, I went looking for a way to rekindle my passions and creativity. 
My educational background was mainly focused on interior design, yet, I often offered a helping hand to my friends to style and pick their most flattering outfits for different occasions. I quickly realized I needed to rekindle this childhood passion of mine, make it grow and master it with an education.
My choice for the Visual Merchandising and Fashion Styling Diploma stems from a passion for fashion & interior design as well as for creating beautiful things, and the need to connect both. 
The choice for ELLE Education was quickly made, given ELLE's reputation as a distinguished magazine in the fashion world, and the fact it has a degree program linked to one of the world's oldest universities.
It became even more obvious that it was a good choice as I gained quick confirmation by following the class videos and reading the bundles. Especially the video lectures made me more eager to learn more, and the positive vibes I have gotten from it are still present.  
Combining it with a full-time job did make for challenging moments at times, but when you choose the course with what your heart desires, you will overcome the challenges thrown at you. The online campus provided me with the structure and motivation I needed to learn more with each passing month and I managed to reach my goal. 
ELLE Education has spurred me on to follow my heart's desire. I feel that it will definitely not be the last course that I will enroll in on their platform, as their courses ignite and encourage passion
.