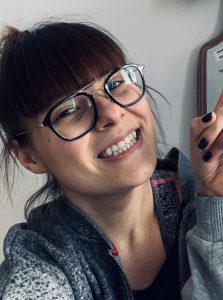 I have recently joined the ELLE Education platform out of love for fashion.
I am currently doing the Retail Management diploma course with them, and probably will continue to enroll in many more. I have chosen this particular course to broaden my knowledge in the retail industry and become an exemplary manager in the retail world. ♥️
The materials ELLE Education offers students are super interesting and very detailed. Their seminars (videos) are captivating and enjoyable.
The best thing is that I can afford to study whilst having a job, as everything is online and up to my personal flexibility.
I am very excited to achieve my diploma and start with the next one! Haha 
Noela, 26 years 
From Romania – Living in Vienna