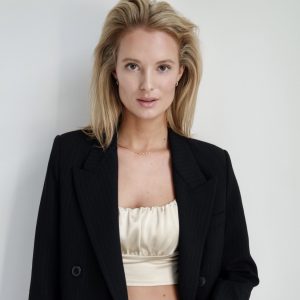 My name is Ellis, I am 23 years old, Dutch and living in Amsterdam and I am enrolled in Fashion Business (formerly Introduction to Business Management).
I chose to follow this course since I'm interested in entrepreneurship, and I am always looking for possibilities to gain more knowledge of business management and all business processes involved. Next to that, the link to Fashion and Luxury with this course made it even more appealing to me.
Through this course, you will immediately get a basic understanding of all the facets that you will encounter in the implementation of business processes. With this knowledge your fundament is strong. In addition, the material is very much in line with everything that is currently going on in the world; crisis-management and sustainability are keywords!
The best part of studying at ELLE Education is that it is completely online, but you still feel very involved in the course. Communicating and brainstorming with the teacher and other fellow students is very easy. Besides, it gives you the freedom to determine how to schedule your days in terms of studying and preparing for the exams.