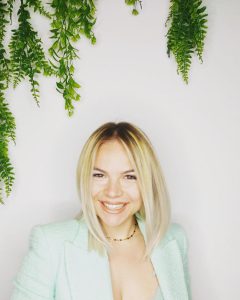 Giuseppina Donnarumma from Italy, student of the Marketing and Communications for Fashion and Luxury Brands diploma course, shares with us everything about her own family brand! Read all the information about it below: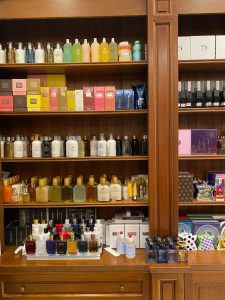 When you step into a beauty Boutique like Brigitte a sensation of well being takes over you. All five senses are empowered, thousands of scents that are driving you to different experiences, from a travel through the forest brought by the wood essence, passing to a smooth sailing to the Amalfi Coast for the citrus fruits. It is also a pleasure for the sight with all colorful palettes that the unique bottles bring to your senses. Then your taste is also recalled by the coffee beans that it comes offered to reset the previous fragrance to start embracing a new one. And for the last, the musical laugh of the happy customers; the perfect Synesthesia.
A matriarchal family business ran by three different generations of strong women where all their knowledge is involved in the choice of the perfect fragrance customised for your taste and soul. When I had the pleasure to interview Mary, she emphasized the importance of taking care of the client, giving him/her the most suitable product for their specific needs. She also highlights the h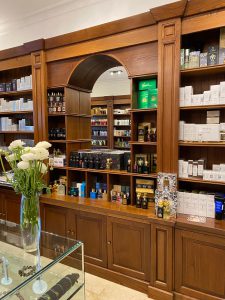 uge difference between a fragrance "to be or to appear", the latter is a mask chosen to appeal others, usually those fragrances are the most popular one, the former one instead requires an tier of consciousness that will bring you to analyse and understand your inner self. Ultimately It's the perfume that will choose you; It blossoms on your skin creating the perfect "blend" with your PH. In the last years the research and the technological innovation led many brands to have an eco-sustainable approach to not further affect our Planet. In this regard we can mention the ICEA certification; They carry on the idea of a certified product that preserves not only the experience of a place, a tradition, the work of a producer, but that becomes an instrument for sharing cardinal values: respect and care for the environment, health, justice and legality. Above all, ICEA believes in an organic agriculture that looks to the future, agriculture that is the tool with which to face the increasingly urgent challenges of our times, from world hunger to the climate crisis.