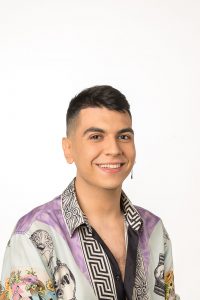 Hi!
My name is Christian, I'm from Barcelona, 22, and I'm studying the ELLE Education short course of Event Production.
I've just finished my fashion design studies and one of the things I've enjoyed the most has been fashion production. I'm a very organized and a problem-solving kind of person so I thought that this course would  fit with me perfectly. 
At first, Event Production might seem like an easy job, but it's not that easy! I have learned every step in a very focused and practical way to produce an event on my own. All the information is very useful without any fillers!
I think education is important to achieve your goals because it gives you a global vision and not only your own. You need to know the theory and how it's done in order to know when and how to break the rules and be successful at your work.
The best part of studying at ELLE Education is that it is a very flexible method. It's great because it lets you organize in the way that is easier for you. In addition, both video classes and documents complement each other very well to give you all the necessary information.