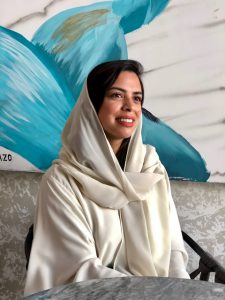 Hello everyone! My Name is Laila Hasan Al Malki. I am 29 years old from Saudi Arabia. I have chosen this course to pursue my passion for fashion, nice rhyming isn't it? I believe I have a great potential on this field as well as to contribute my modern ideas in empowering young women like me.
I learned a lot during the How to Create a Brand short course such as how to use the tools, keys and special tips in creating a brand name. The guest speakers were truly so inspiring that they serve as an inspiration to all. In any fields, I believe that education plays a major role if you want to achieve your goals and ambitions. Knowledge and experience always comes together.
ELLE Education is the best thing that ever happened to me while in quarantine due to COVID -19 . I am indeed so proud and thankful that ELLE Education became my greatest Mentor. I owe a lot to you and my success is your success, too!